Staff
As a Financial Representative for Northwestern Mutual, I am committed to helping my clients whether they are concerned for their own financial needs or those of their family or business. I don't do it alone. Here you will find a listing of the people who help make it happen.
Together, we stand committed to providing the best customer service possible. If you have a problem or need assistance at any time, please let us know.
Our team was honored at the 2018 Casino Royale-themed Celebration of Excellence on Friday, March 2nd at the Renaissance North Hills Hotel in Raleigh. The Financial Security Creation Award recognizes our firm's top financial advisors who help their clients achieve their goals through balanced financial plans and a total needs approach. We were honored to place in the top 27 but being recognized for helping our clients achieve financial security is the best reward!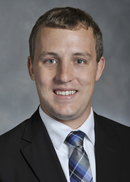 Michael Cory Mahoney
Associate Wealth Management Advisor
Office 336-510-5410

Mike Mahoney has been with our team since 2007. As an Associate Wealth Management Advisor, he is responsible for providing our clients a financial plan for each stage of their life.  Mike holds his Series 7 license and holds his CFP & CLU designations. Mike graduated from Elon University in Elon, NC. Mike lives in Greensboro, NC with his wife and daughter, who enjoy traveling, going to the lake, and spending time as a family.
Mike assists our team with:
•Meeting new clients and managing new business
•Preparing Financial plans
•Conducting insurance and investment reviews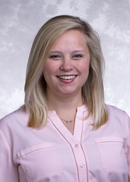 Mary N Bolen
Associate Wealth Management Advisor
Office 336-553-4507

Mary Bolen has been with our team since January 2014. As an Associate Financial Representative, she is responsible for all policy and account related servicing.  Mary holds her Series 7 license.  Mary graduated from NC State University in Raleigh, NC. Mary lives in Greensboro, NC with her husband. Mary enjoys a good book, road trips, and time with her husband and dog.
Mary assists our team with:
•Answering questions regarding billing and existing policies
•Scheduling new appointments
•Managing new applications and accounts
•Managing relationships with new referrals and existing clients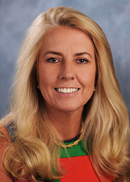 Chris A Hudson
Chris Hudson is married to Bob and has been with our team since 2011. With a background in client service and accounting, Chris has been a valuable addition to our team.  Chris and Bob live in Greensboro, NC. Chris enjoys volunteering at Greensboro Day School, is an Ohio native, and loves hiking, reading, and travel.
Chris assists our team with:
•Special Event Coordination
•Oversight of office operations
Alexander Jason Smingler
Associate Financial Representative
Office 336-369-2992